All classes are available online via Zoom.
In-person classes are offered weekdays in the mornings and afternoons.
Please contact us via email for information about levels, registration, and payments at info@scuolaitaliana.org
Events
Scuola Italiana occasionally schedules events that focus on exploring lesser–known aspects of Italian culture. We read and discuss poems, history, recipes, and present lectures on diverse topics. Upcoming programs will be announced here and on Facebook.
Upcoming Events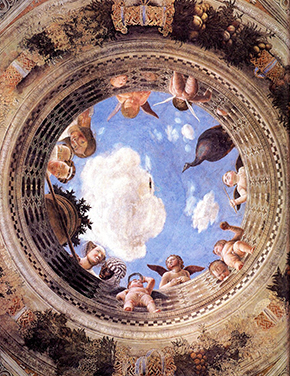 In preparation:
Events to be announced…
Previous Events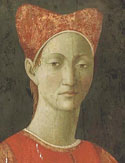 Virtual Journey through the Italian Art Labyrinth:
Five meetings with artist and art historian Vittoria Chierici
Saturdays 2:00 - 4:00 pm, October 20, 27, November 3, 10, 17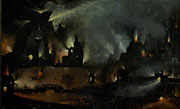 Andiamo all' Inferno
A guided tour by Stefano Gulizia
part one: Saturday May 5th 3-5 pm
part two: Saturday May 12th 3-5 pm
Raccontami! (Tell me!)
A workshop conducted by Laura Dainelli
Three Saturdays, 2 - 4 pm, March 24th, March 31st, April 14th
Ferruccio Busoni
Presented by Allan Evans
2 - 3:30 pm, Saturday January 21, 2012
My Great Grandfather: Gentiluomo veneziano
Presented by Elena Berriolo
Saturday, 2 p.m., May 22nd, 2010 at the Scuola Italiana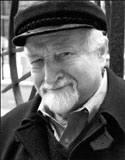 Mario Fratti at the Scuola Italiana: "Nine"
Curated by John Mustaro
1:15 p.m., Saturday, April 10,2010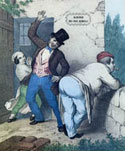 Gimcana Italiana
Corrinna Messina
Saturday June 27th,2009
Saturday January 16th, 2010
An afternoon of Italian culture, fun and games

La Pasta Asciutta – Aldo Fabrizi
Corrinna Messina
Saturday October 21st, 2006

"Vorrei e Non Vorrei..."
Marco Pelle
Saturday December 16th, 2006
A curious and lively exploration of Italian opera
"Roma in Rima tra Volgaritá e Poesia "
Corrinna Messina
Saturday February 17th, 2007
Rome in rhyme: vulgarity and poetry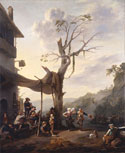 Tarantella e Musica Etnica del Sud Italia
Davide Zannoni
Saturday March 17th, 2007
Tarantella and ethnic music from southern Italy
Napoli: Il Percorso Vulcanico
Maria Lamberti d'Elia
Saturday June 2nd, 2007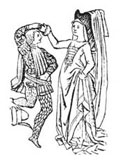 Songs and Dances of Northern Italy
Davide Zannoni
Saturday December 15th, 2007
Napoli: Il percorso Vulcanico
Maria Lamberti d'Elia
Saturday February 2nd, 2008
Website design by Bad Feather© 2010 Scuola Italiana del Greenwich Village