All classes are available online via Zoom.
In-person classes are offered weekdays in the mornings and afternoons.
Please contact us via email for information about levels, registration, and payments at info@scuolaitaliana.org
"Vorrei e non Vorrei..."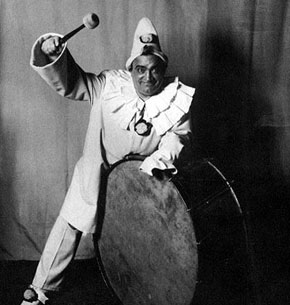 Marco Pelle Presents: "Vorrei e non Vorrei..." A curious and lively exploration of Italian Opera
Presented by Marco Pelle
Curated by Corinna Messina
The relationship between Opera and Literature is extremely important. What would Violetta be without her "croce e delizia al cor"? And would Mimì; ever fall in love for Rodolfo if he never sang to her "...per fortuna è una notte di luna, e qui la luna l'abbiamo vicina..."
Italian librettos are such a part of our culture that Italians even comment and "boo" bad singers. In Palermo during a performance a tenor sang his aria very poorly, yet he managed to get an appluase for his performance. As he was thanking the audience, he said he wouldn't do an encore for the aria. A man among the audience stood up and replied: "E no! Adesso la canti finché non la impari! (Absolutely not! Now you'll sing it until you'll learn it)!
Website design by Bad Feather© 2010 Scuola Italiana del Greenwich Village