"Roma in Rima, Tra Volgarità e Poesia"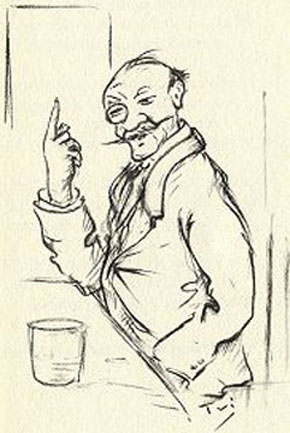 Rome in Rhyme: Vulgarity and Poetry
Presented by Marco Pelle
Curated by Corinna Messina
Out next "Incontro tra le righe" will explore the work of some of the most famour Roman poets. Through popular sonnets and poems, these amusing and clever writers describe the city and the people of Rome with great irony and witty criticism. Their verses are often a way to bring up virtues and vices (more of the latter!) of the "popolino", higher classes, politicians, and clergy. In many cases their rhymes are timeless "pearls of wisdom".
For this interative meeting we will use an old map of Rome that will accompany and guide us on our tour of the streets, squares, bridges and monuments that inspired these poems.
...Get ready for a virtual tour to the Caput Mundi, and a pleasant afternoon of chiacchiere italiane!
Website design by Bad Feather© 2010 Scuola Italiana del Greenwich Village