All classes are available online via Zoom.
In-person classes are offered weekdays in the mornings and afternoons.
Please contact us via email for information about levels, registration, and payments at info@scuolaitaliana.org
La Pasta Asciutta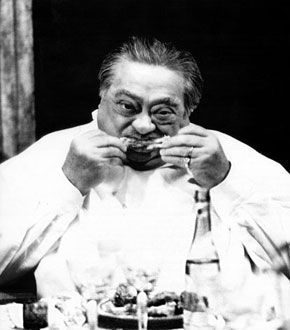 La Pasta Ascuitta – Aldo Fabrizi
Presented by Corinna Messina, with special guest Alfredo Pelle
Our first "Incontro tra le righe" will explore Aldo Fabrizi: actor, director, poet, comedian and cook! Fabrizi is the author of a hilarious masterpiece of Italian cooking. His recipes and tips are written in rhyming verses and they are great use for your cooking experience as well as any hunger for poetry!
Alfredo Pelle is a renowned gastronome, journalist and author of many books on cuisine
Website design by Bad Feather© 2010 Scuola Italiana del Greenwich Village